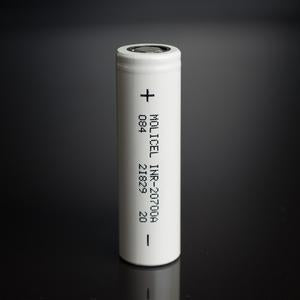 Molicell 20700/3000mAh/30A
Molicell 20700/3000mAh/30A.
The Molicel 20700A has the highest amp rating of any 20700 cell that is currently readily available on the market
 These cells are A grade.  
---
Technical Specifications
Size: 20700
Positive Terminal: Flat Top
Capacity: 3000mAh
Max. Discharge Rate: 30A (Rated by Mooch)
Pulse: We do not offer pulse ratings as there is currently no industry standard.
Manufacturer: Moli Energy Corp. (Supplied by NPE)
Model: 20700A.